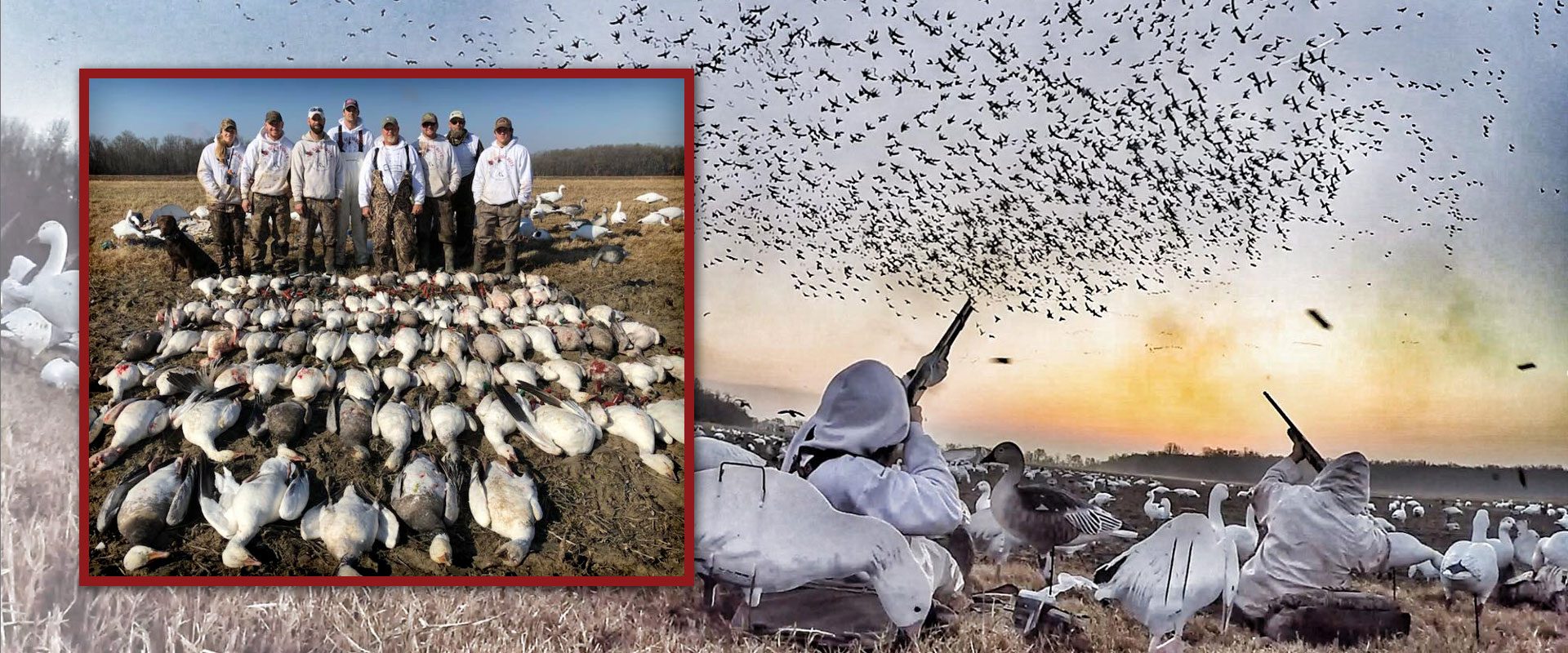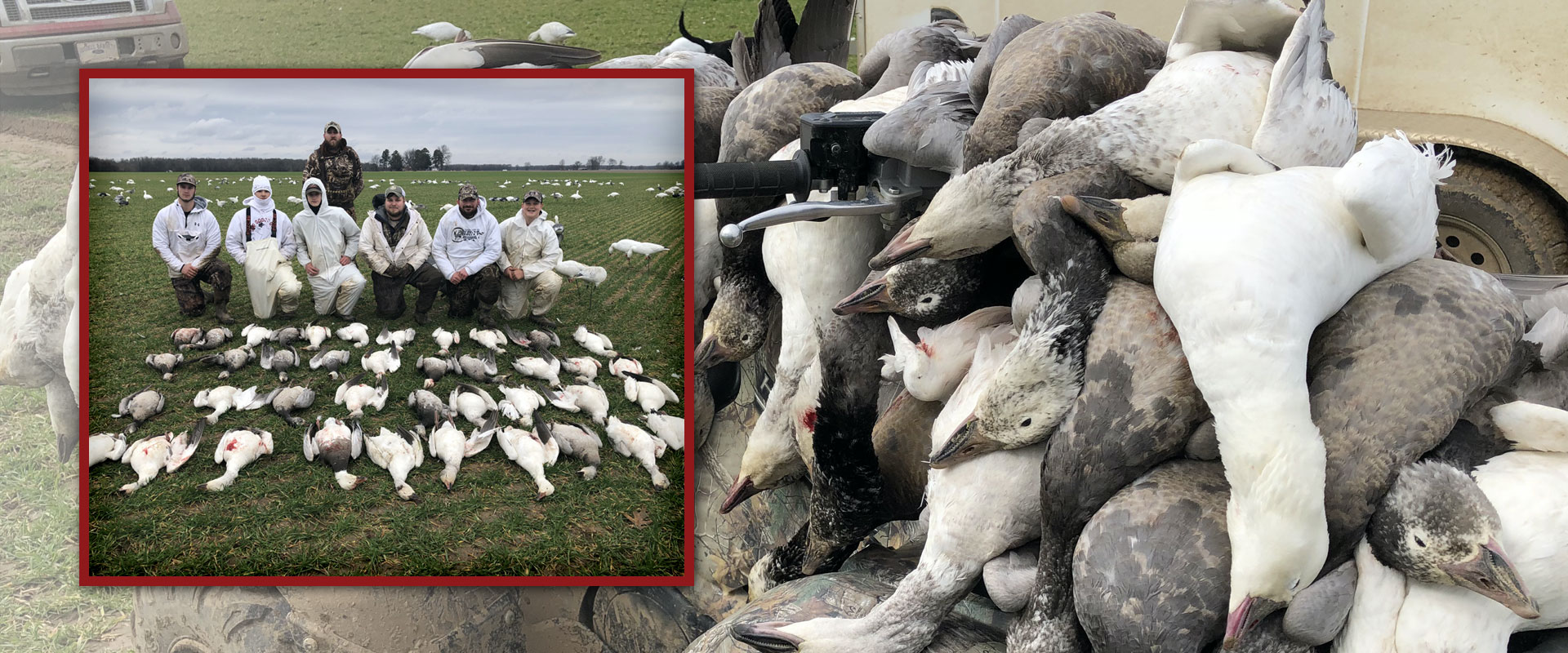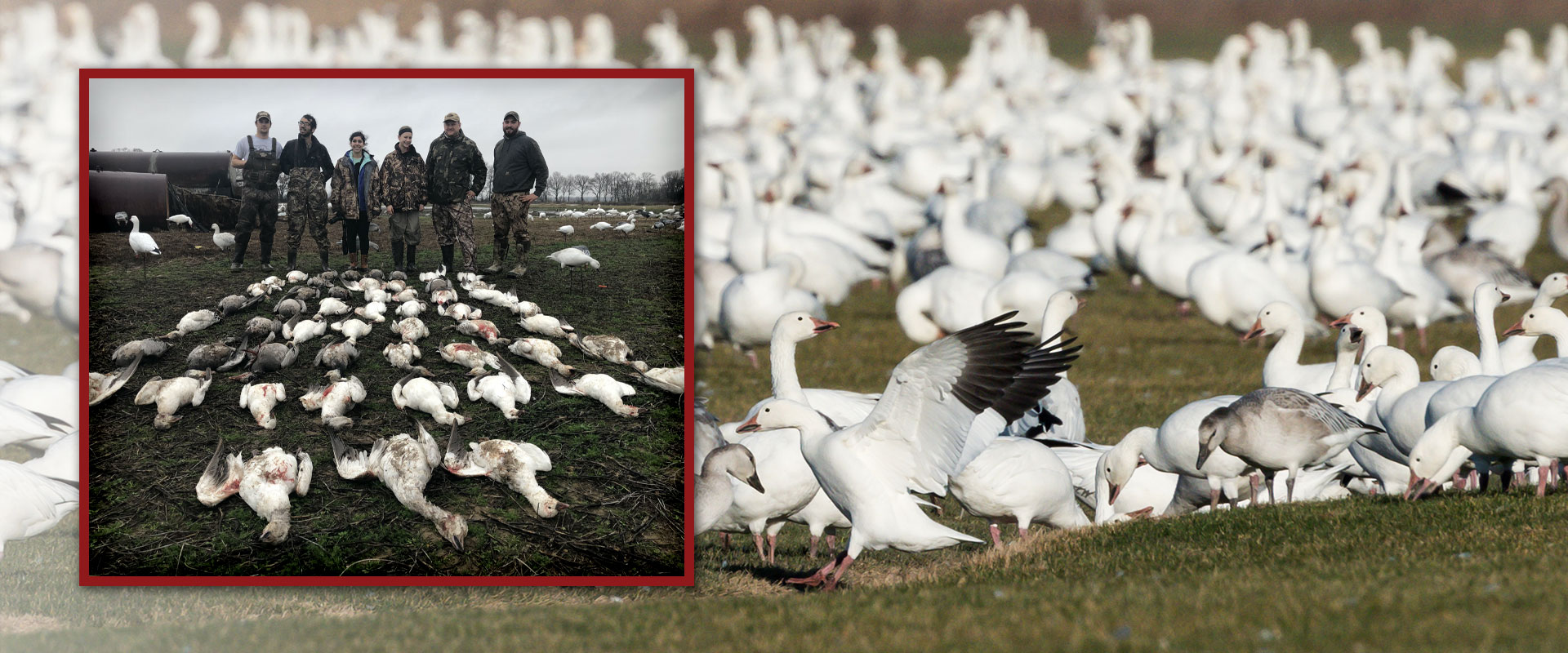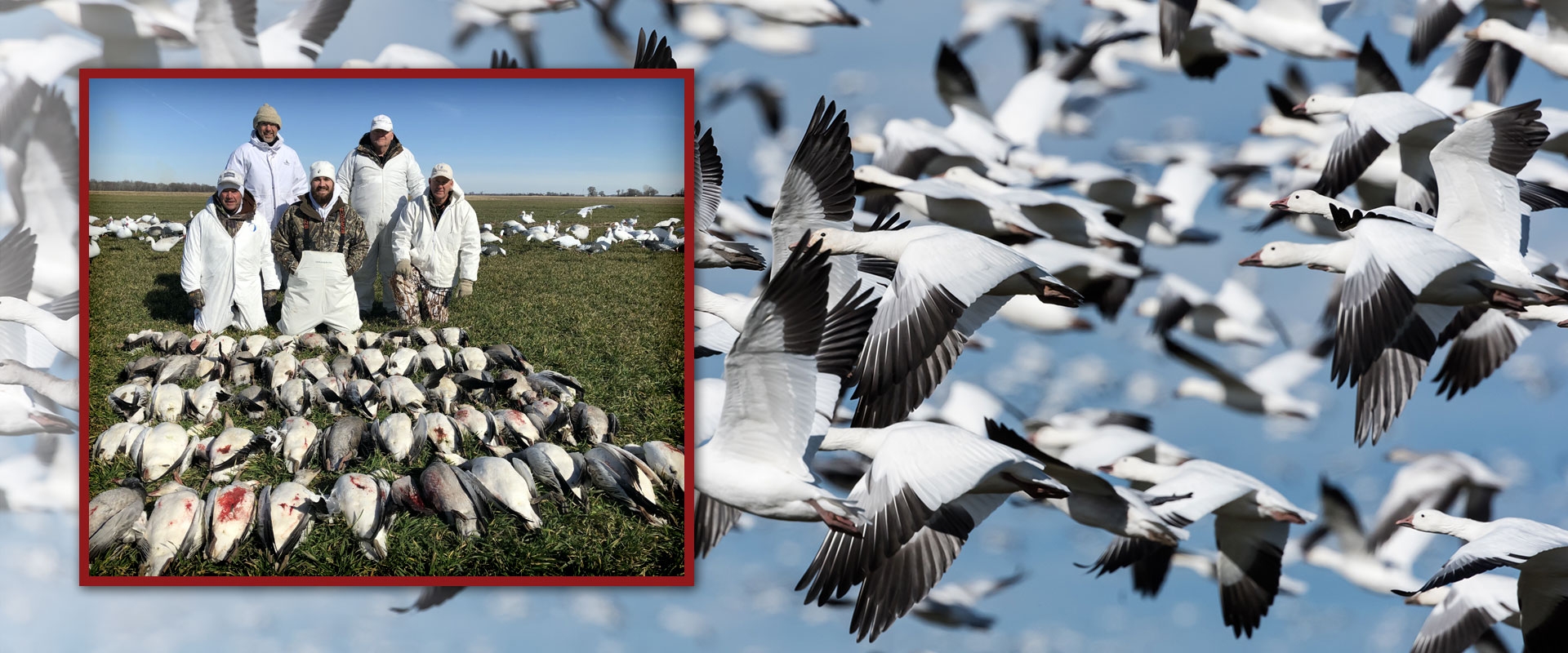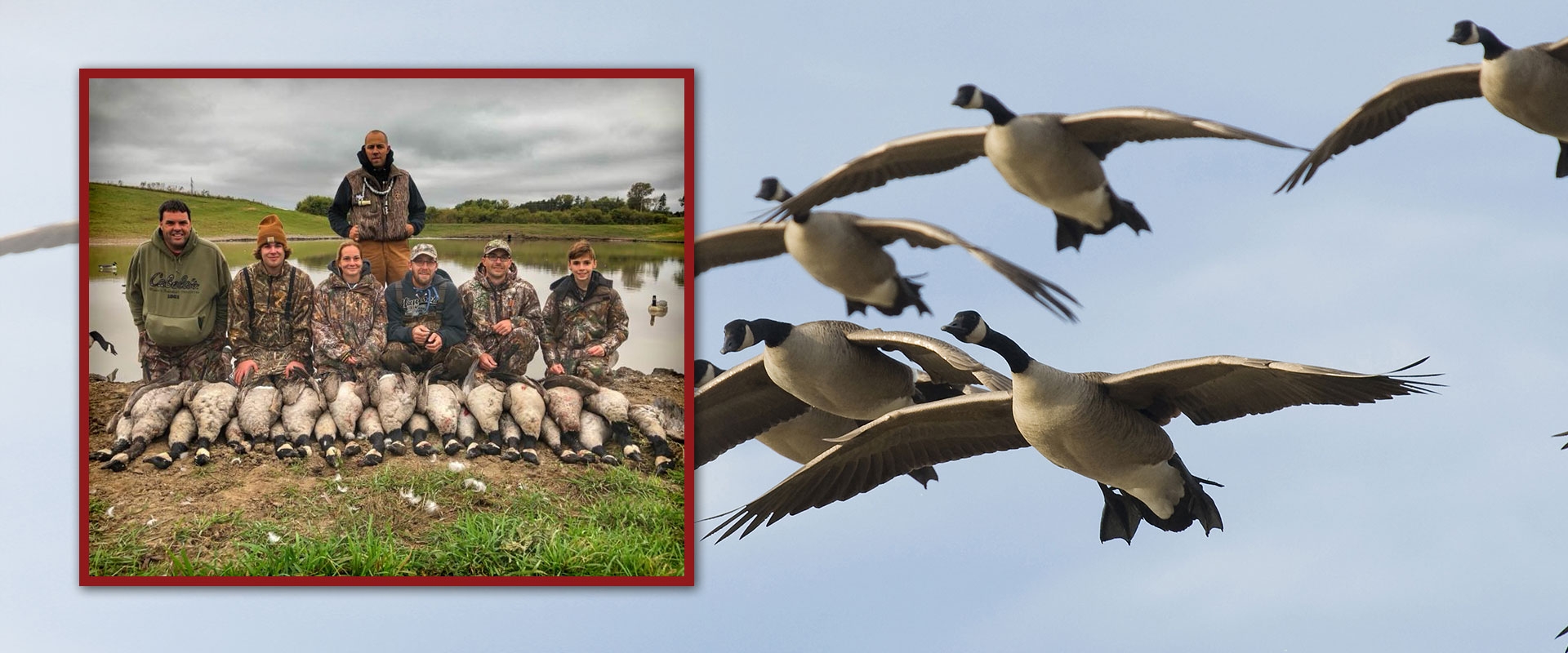 The Goose Guys - Waterfowl Outfitters & Guide Service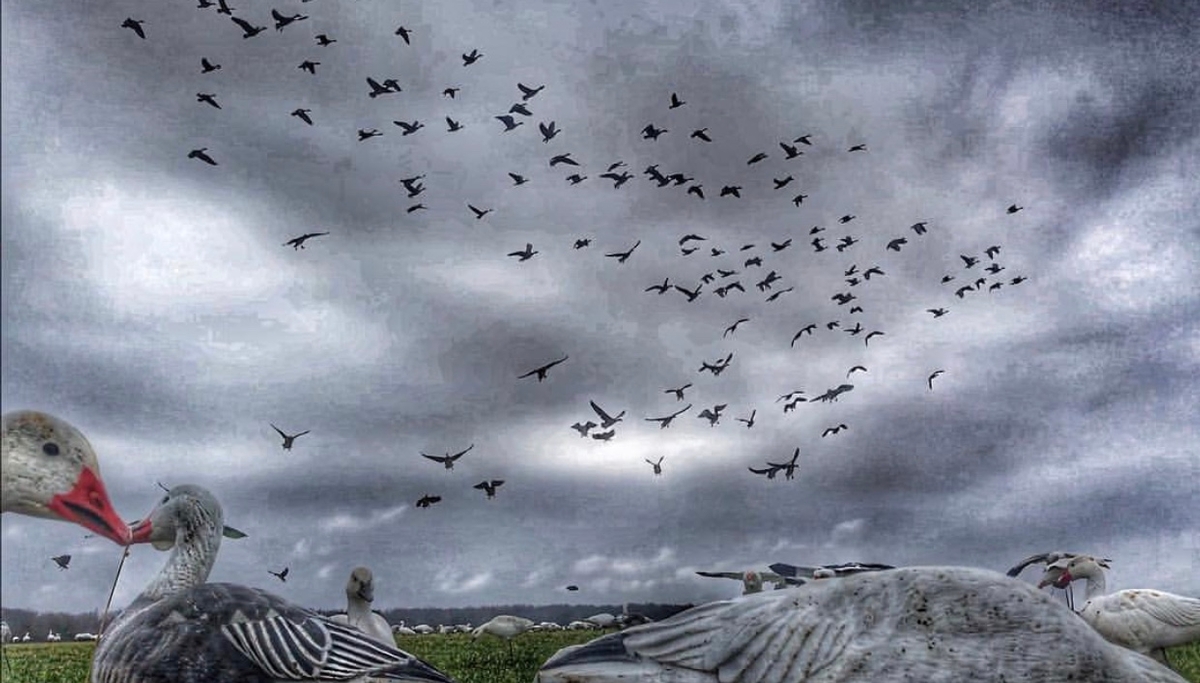 Arkansas Waterfowl Hunts
Arkansas Spring Snow Goose hunts are our passion. We start in February, and follow the birds throughout Arkansas on their trek behind the receding snow line, finishing up in April.
Fall goose hunts in Arkansas are fast paced and intense. The fall brings a massive migration of birds to the area. Not many outfitters target this migration so it is a great opportunity for hunters.
Snow-goose- hunting success depends on extensive scouting, land access and huge decoy spreads: hard work that we do better than anybody.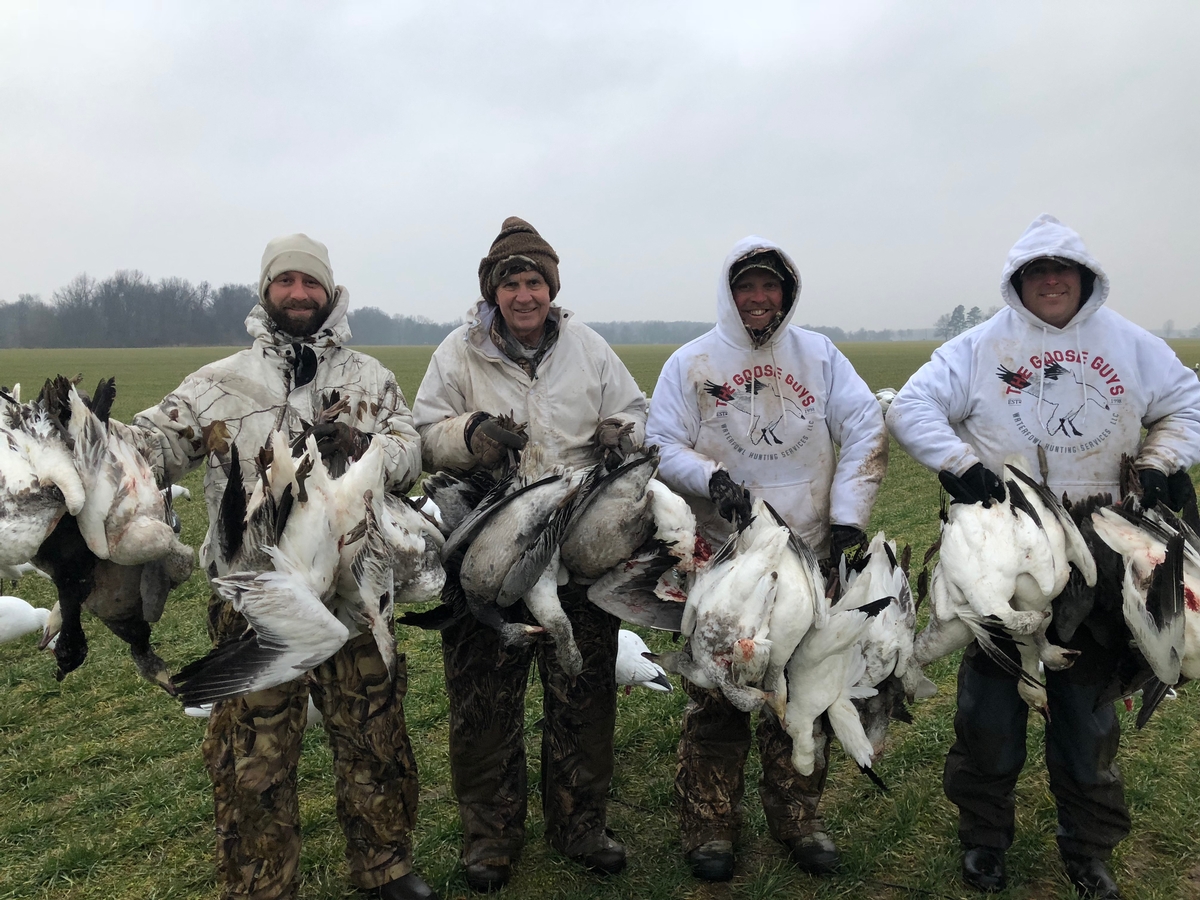 Hunting Geese in South Dakota
The Goose Guys Waterfowl Hunting Service is South Dakota's premier Canada goose, snow goose and speckle belly guide service for over 20 years now. Whether it's hunting SD ducks, Canada goose hunting in the green fields of early autumn, hunting migrating geese in fall's cut cornfields, chasing giant winter honkers, pursuing spring snow geese in South Dakota, The Goose Guys passion for the outdoors creates year-round adventure for you. We drive hundreds of miles to pinpoint the geese every day, and have secured thousands of acres of prime land to really put you on the birds.