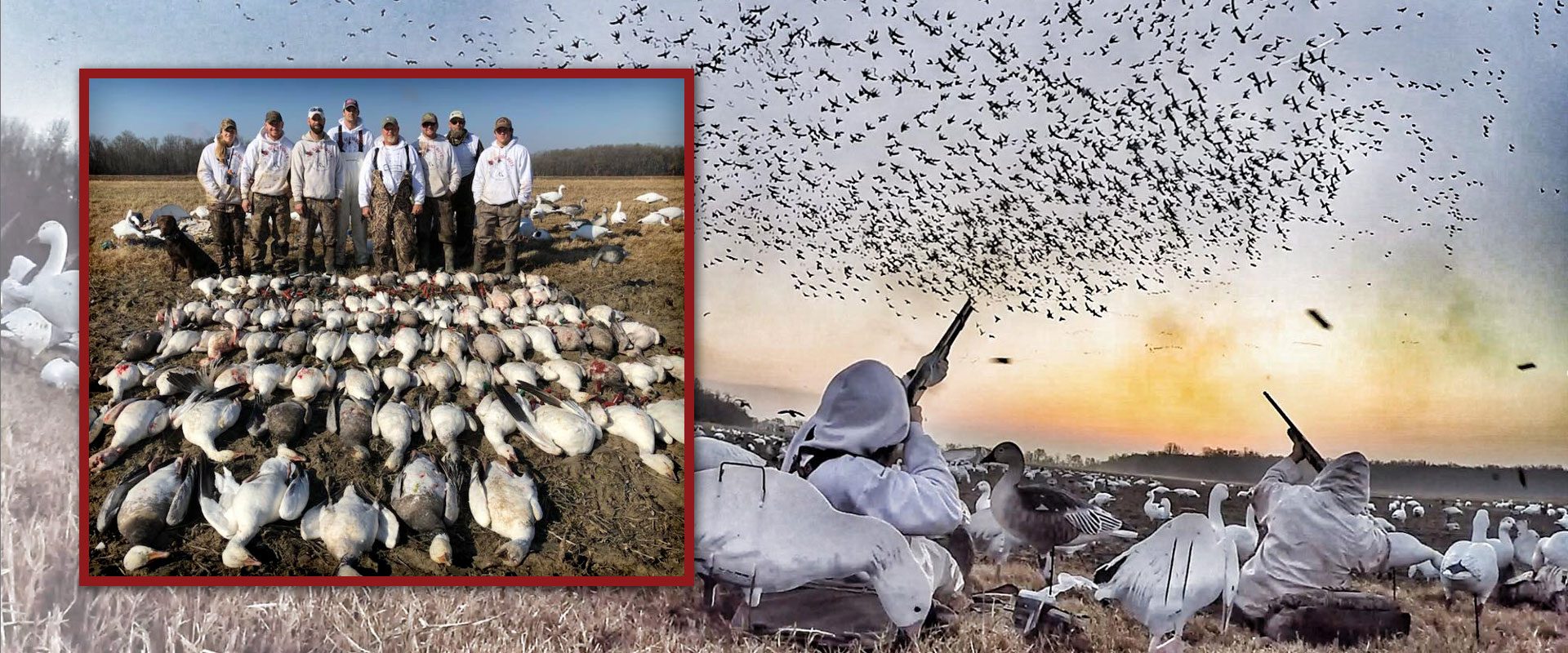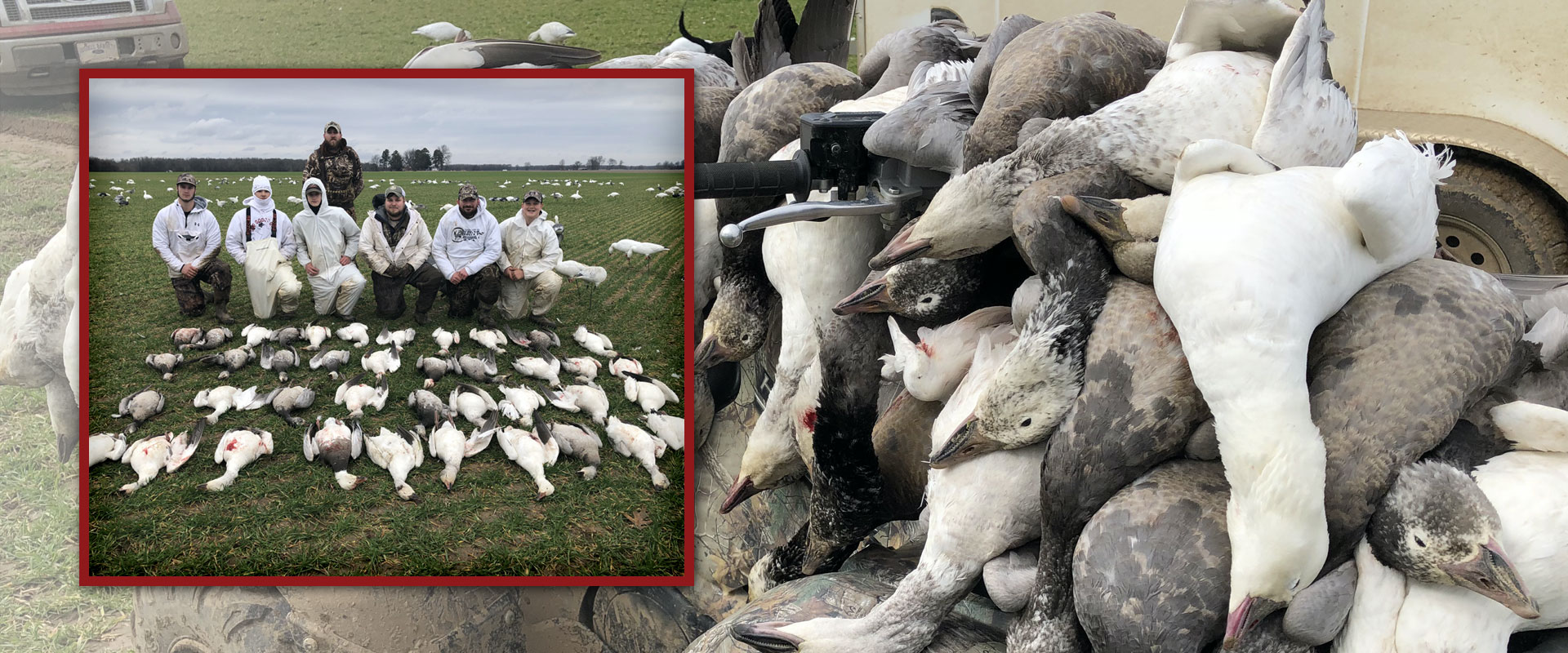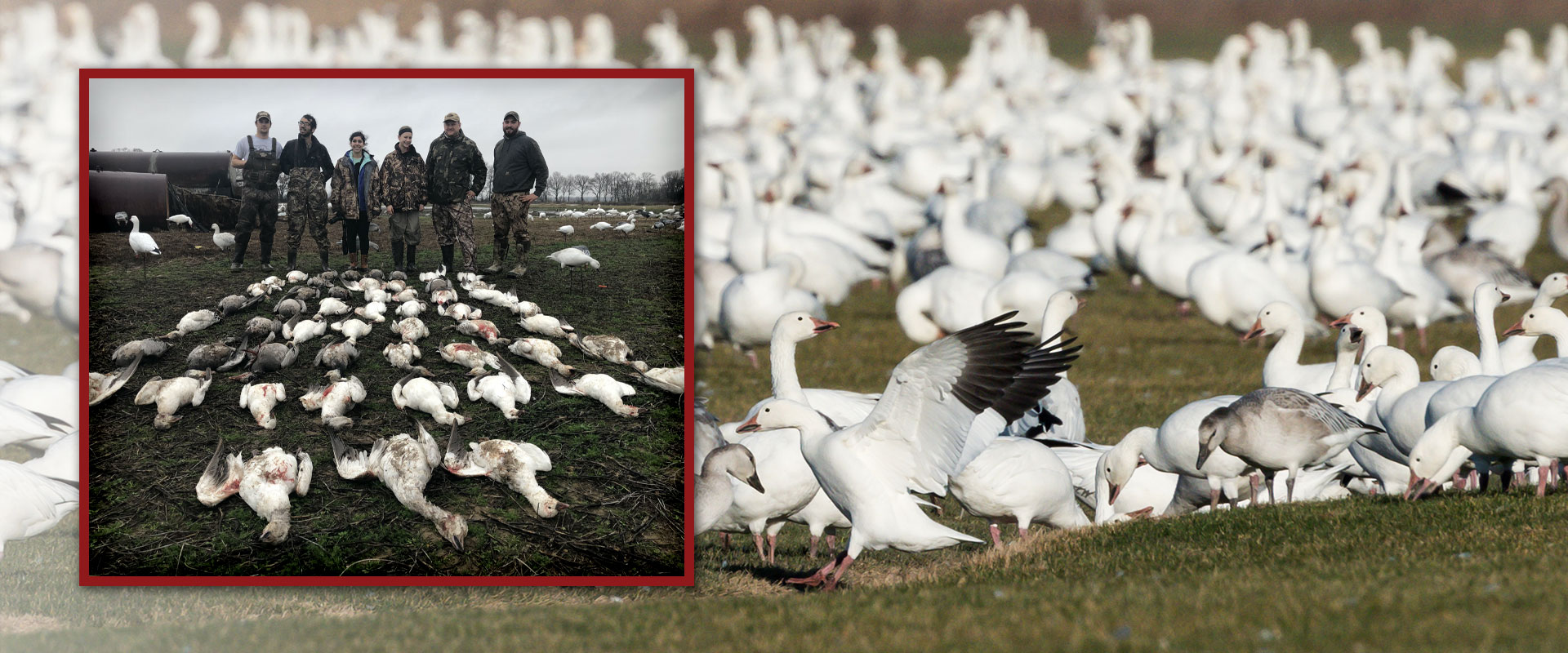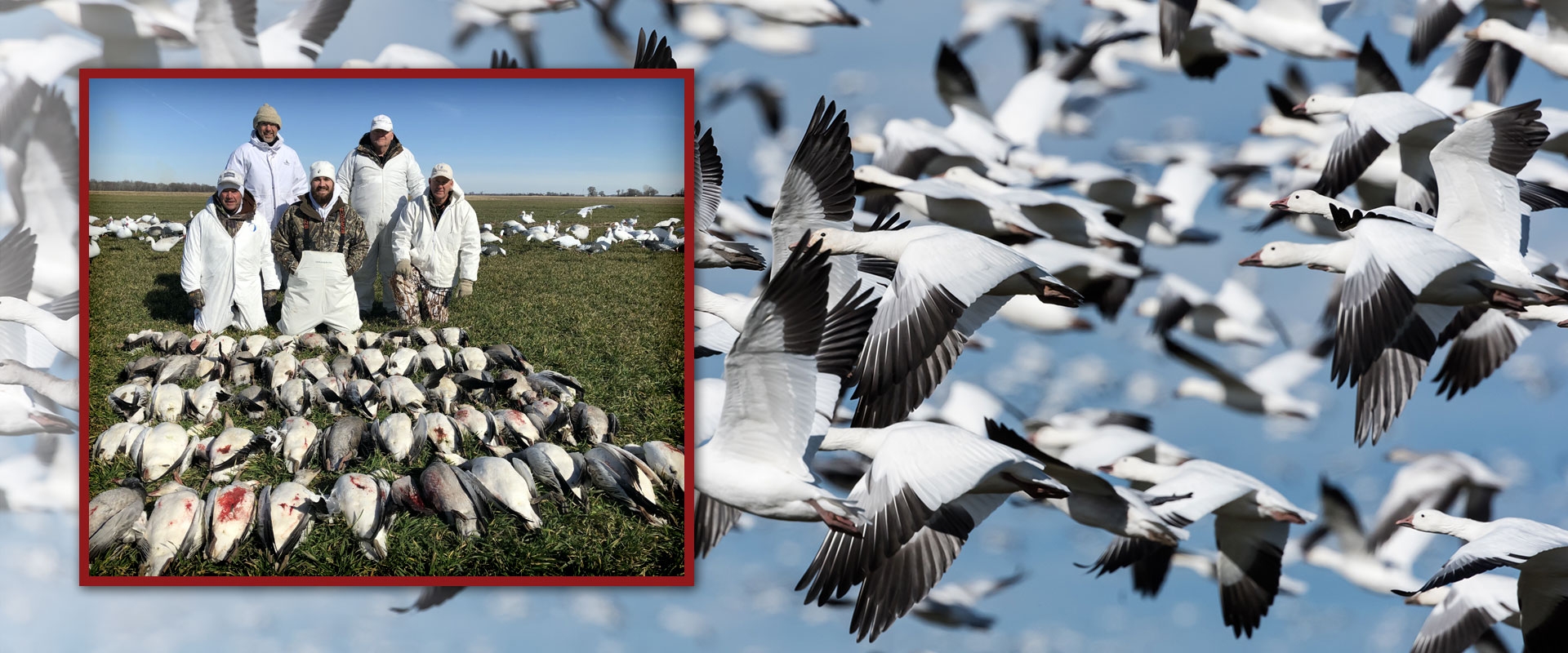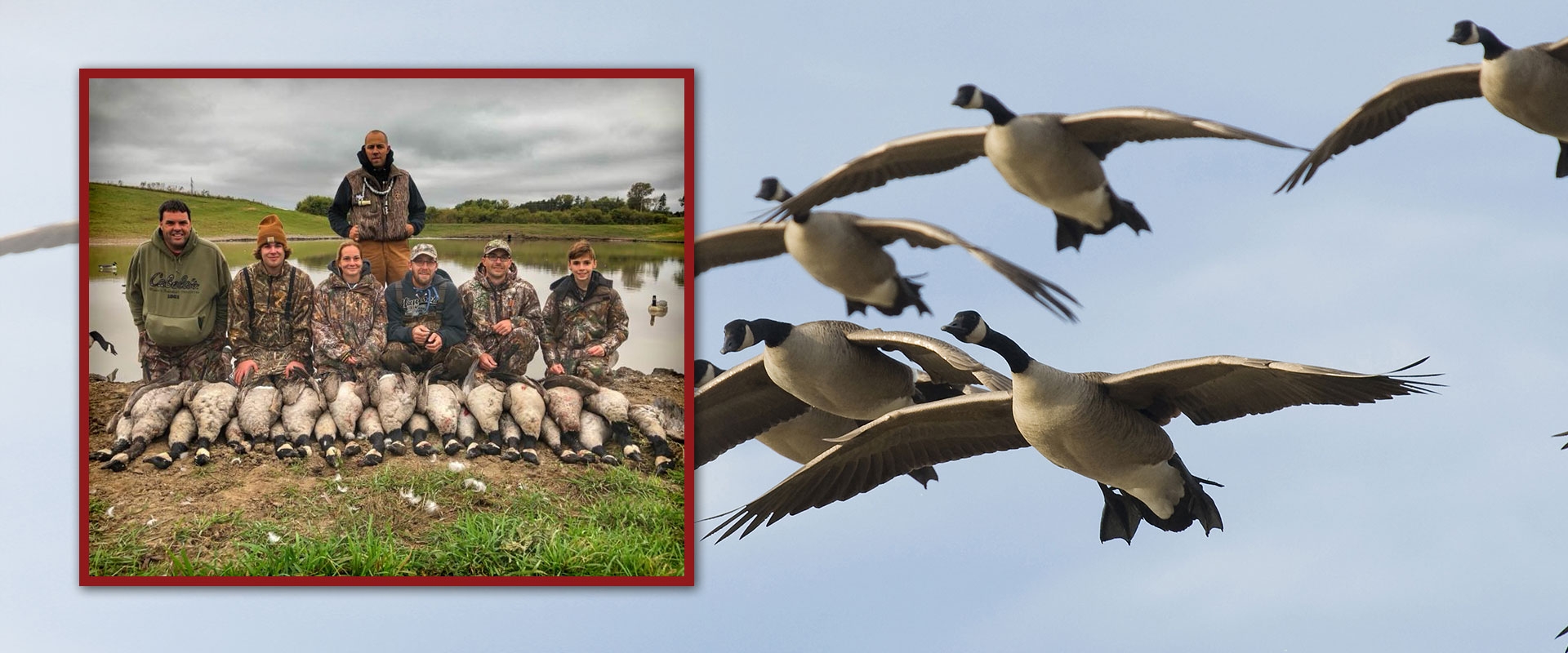 The Goose Guys - Waterfowl Outfitters & Guide Service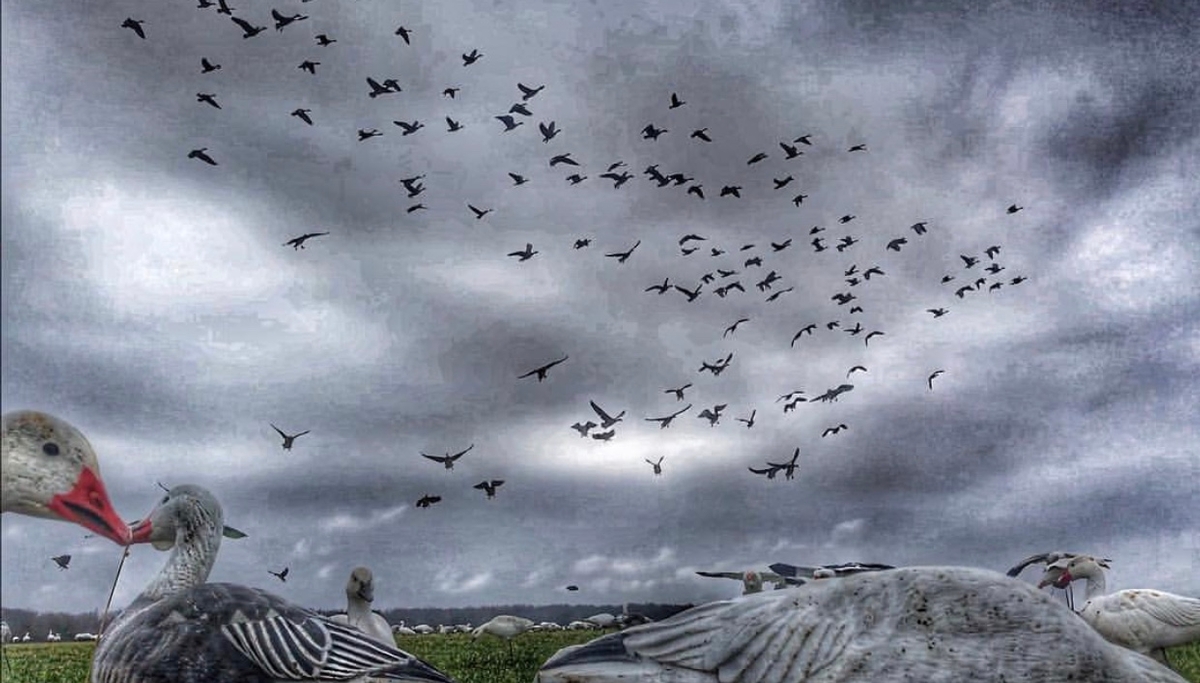 Arkansas Waterfowl Hunts
Arkansas Spring Snow Goose hunts are our passion. We start in February, and follow the birds throughout Arkansas on their trek behind the receding snow line, finishing up in April.
Fall goose hunts in Arkansas are fast paced and intense. The fall brings a massive migration of birds to the area. Not many outfitters target this migration so it is a great opportunity for hunters.
Snow-goose- hunting success depends on extensive scouting, land access and huge decoy spreads: hard work that we do better than anybody.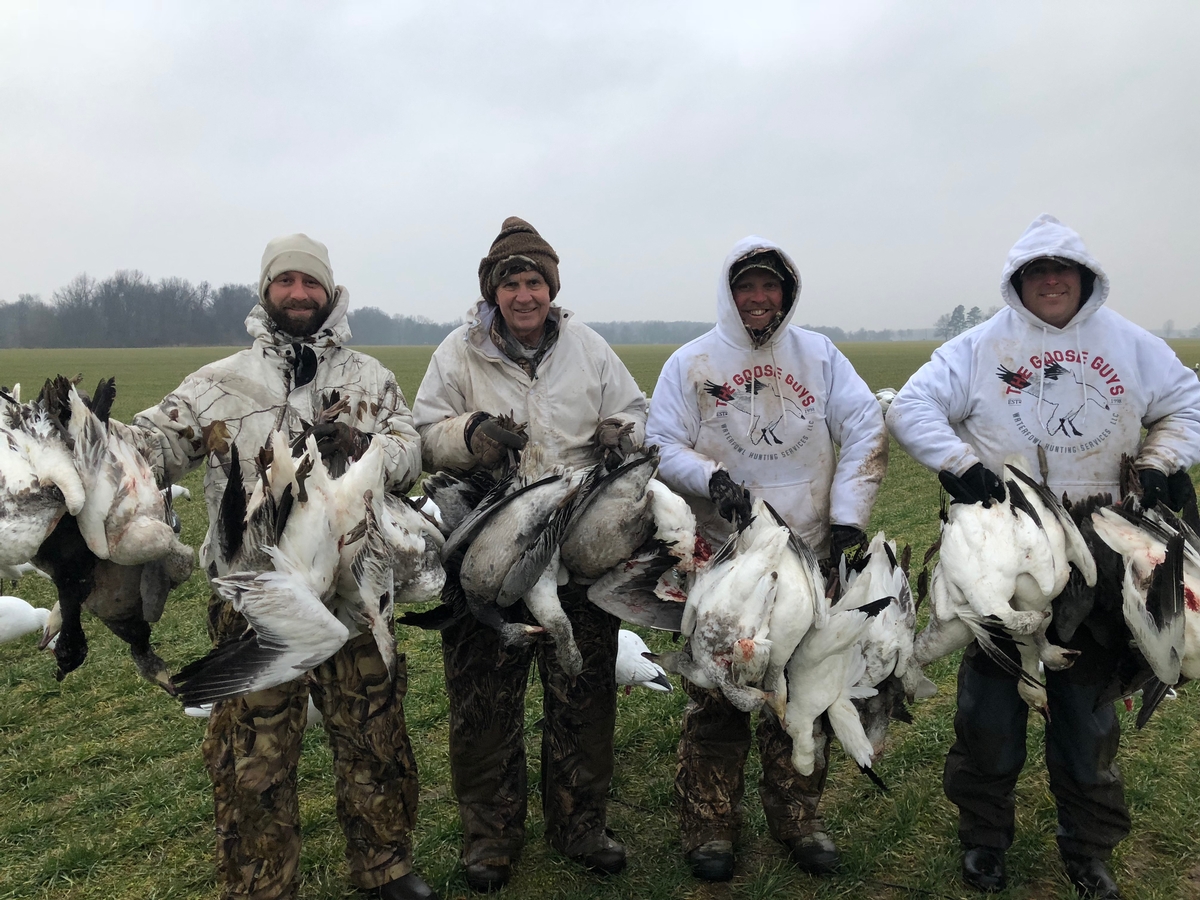 Hunting Geese in South Dakota
The Goose Guys Waterfowl Hunting Service is South Dakota's premier Canada goose, snow goose and speckle belly guide service for over 20 years now. Whether it's hunting SD ducks, Canada goose hunting in the green fields of early autumn, hunting migrating geese in fall's cut cornfields, chasing giant winter honkers, pursuing spring snow geese in South Dakota, The Goose Guys passion for the outdoors creates year-round adventure for you. We drive hundreds of miles to pinpoint the geese every day, and have secured thousands of acres of prime land to really put you on the birds.
Common Questions About Our Guided Waterfowl Hunts
Can I bring my own dog on the hunt?
We welcome hunting dogs but they must be able to sit quietly while birds are working. It's for everyone's benefit and safety. Well trained dogs are welcome.
Are waders needed on a Arkansas, MN or SD hunts?
Waders are often nice to have but not needed. Some hunters prefer them to keep warm and would like to get in water while helping put out decoys. It will depend somewhat on whether you are hunting ducks in South Dakota, spring snow goose in Arkansas, fall geese in South Dakota.
What is a typical day like and where do we meet our guide?
Half day hunts start before dawn and run until noon or when limits are filled. Your guide will discuss plans for the hunt day the night before with guests. Normally guides will meet hunters at the lodge or hotel before the hunt.
What is the best shot size for waterfowl hunting in Arkansas, SD or Minnesota?
For geese we recommend 3" or 3.5" shells with 1's or BB size shot. Ducks are normally about the same.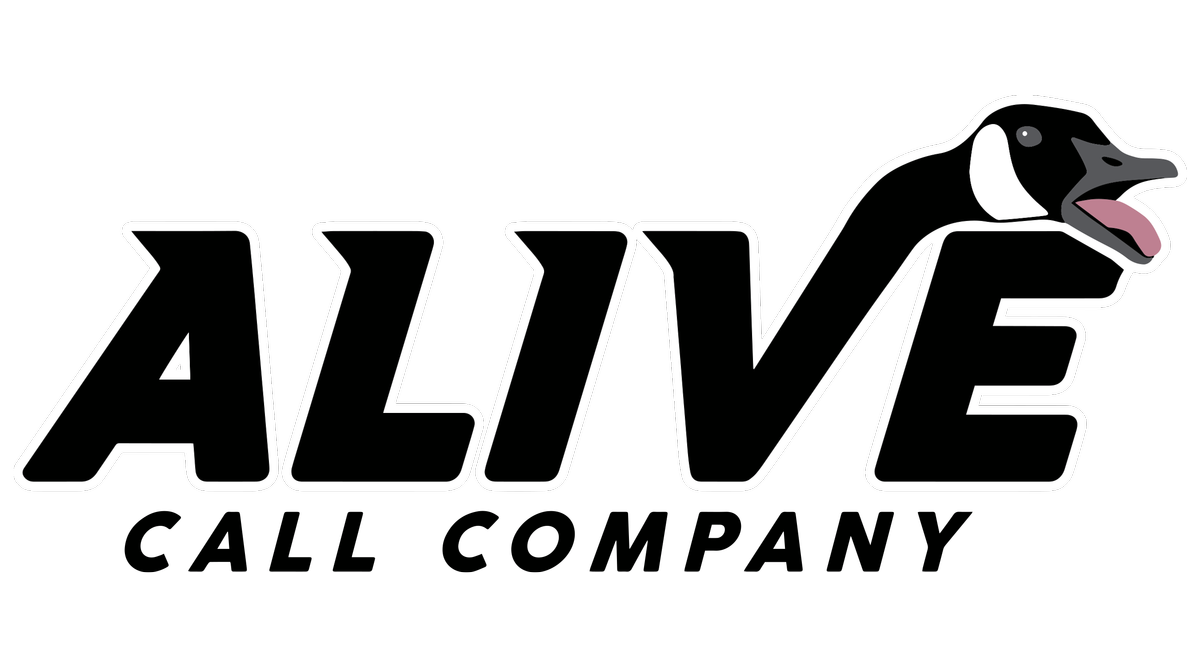 Alive Calls - Quality Goose Calls
Looking for a top quality goose call for your upcoming hunting trip?
Alive Calls are the best acrylic goose calls on the market! One goose call to rule them all.