Guided Spring Snow Goose Hunts SD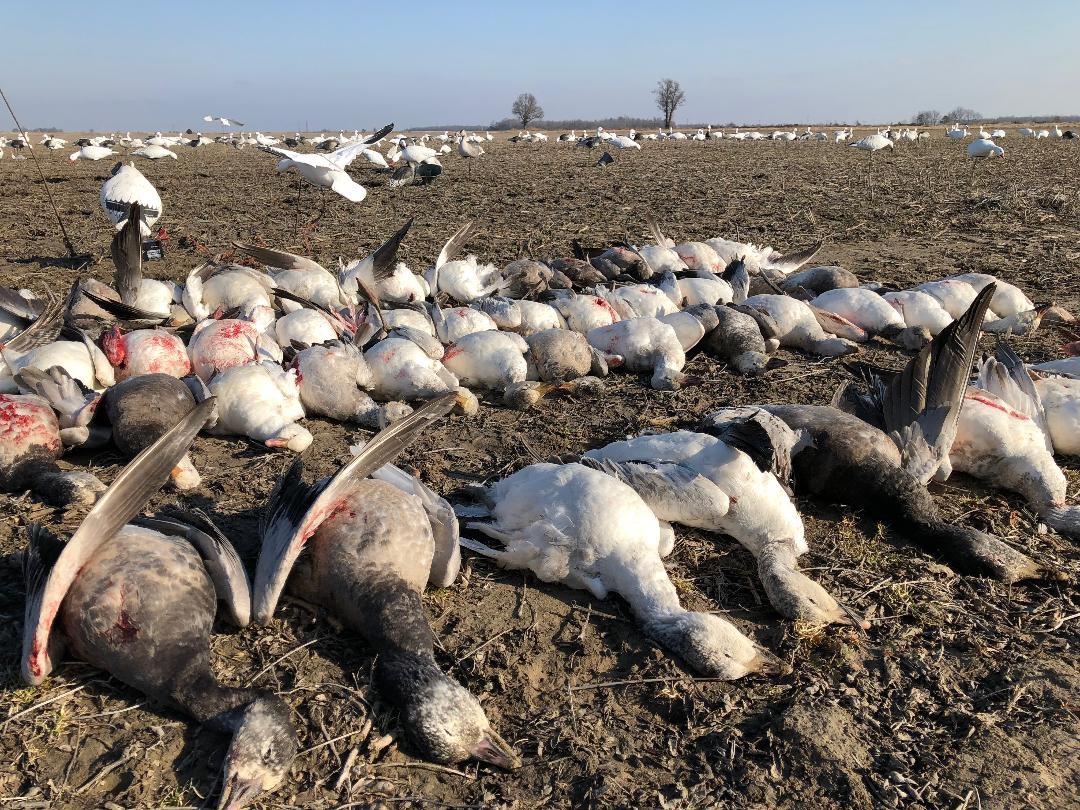 The Spring Snow Goose Hunt
Are you ready for a springtime "tornado" on the South Dakota prairie? No, not the scary, windy kind. What we're talking here is a thrilling, full-fledged storm of squawking snow geese as they set their wings and work into the decoy spread. Your heart pounds, your hands shake and breath comes short as you watch the birds work, grip your shotgun, and wait for your guide to shout, "Take 'em, boys!" above the deafening din.
If you're ready for a spring snow goose hunt with guides that really know the birds and have access to the best hunting grounds, then you've got to experience an adventure for these magnificent geese with Northern Migration Guide Service. Most hunters just can't afford the time or expense it takes to hunt snow geese effectively on their own. Northern Migration has been at it for a decade. We know a thing or two about snow geese and hunting them, and we employ all the top-quality equipment it takes to do it right. Three words define snow goose hunting success: Scout, scout, scout. We put on hundreds of miles a day tracking the birds and finding the best fields. Then we set 1,200 to 1,800 decoys per field, and finish the setup with electronic callers, comfortable layout blinds and great gundogs. All you do is show up and get in on the action. It's our job to get you on the birds, and we take it very, very seriously, as you will discover. We hunt South Dakota exclusively, where our network of private farms and ranches stretches south to north so we can follow the migration every step of the way. Where "exactly" will you hunt? Where the birds are! Hunting typically starts the first week in March and runs through the first week in April.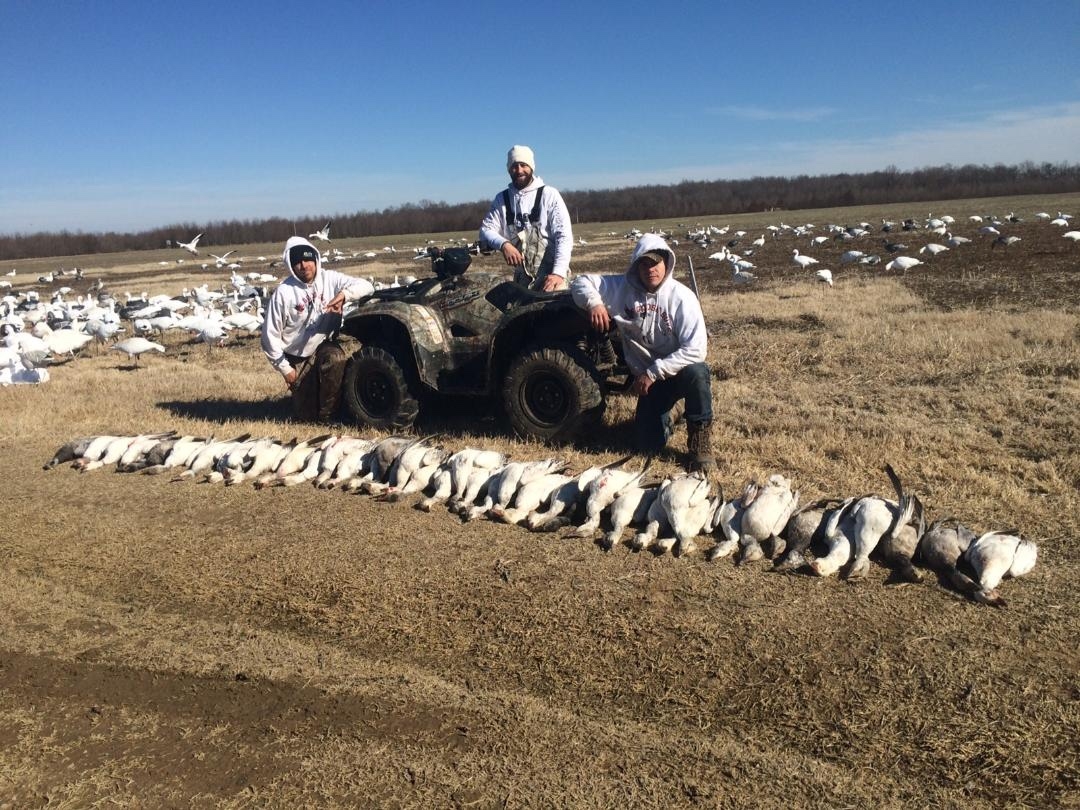 SD Snow Goose Package Rates
SOUTH DAKOTA SPRING SNOW GOOSE PACKAGES INCLUDE:
Full body snow & blue goose decoys/ no socks
Comfortable panel blinds with chairs for comfort heaters for winter hunts
Side by Side - ATV to transport you and your equipment to the setup
Electronic, attention-getting e-caller boxes
Professional guide with minimum 10 years experience
Fully trained gun dog to do the hard-core retrieving work
its simple bring your gun and ammo we will take care of everything else
How to Purchase a South Dakota Waterfowl Hunting License
If you are interested in applying for a 2021 waterfowl license use the button below to find out about upcoming dates and the application process.
If you plan to hunt with The Goose Guys, the counties that we service are as follows - Beadle, Clark, Spink & kingbury.