Early Season Goose Hunts in Minnesota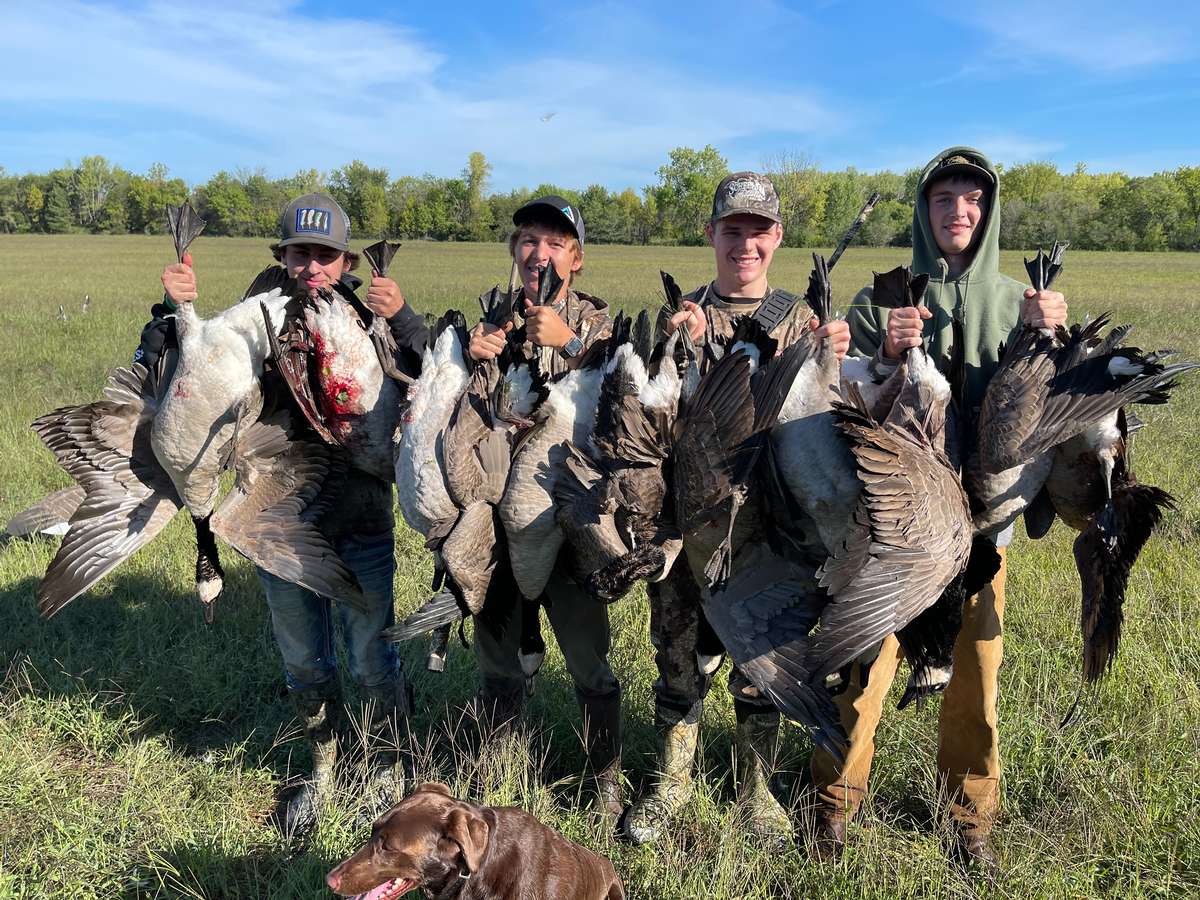 Hunting MN Geese in September
The Goose Guys offer some of the best early season Canada goose hunting action in Minnesota. September early season goose hunting starts the first weekend in September, Labor Day weekend. The early season Canada goose hunting season in Minnesota run roughly 21 days in September and we hunt primarily in west central Minnesota.
We will be targeting both resident Canada geese and Molt migrators the Molt migrators hunts usually kick off around the second week/weekend in September as the birds are migrating back from Canada to their nesting grounds. These can be some killer hunts based on these birds not seeing the pressure that the local geese have seen. If you see (North West winds) in the forecast in the early September season these are the best days to target molt migrators.
Private Land Goose Hunting Leases in Minnesota
You will be hunting privately leased cattle ponds, green grass meadows and corn silage fields.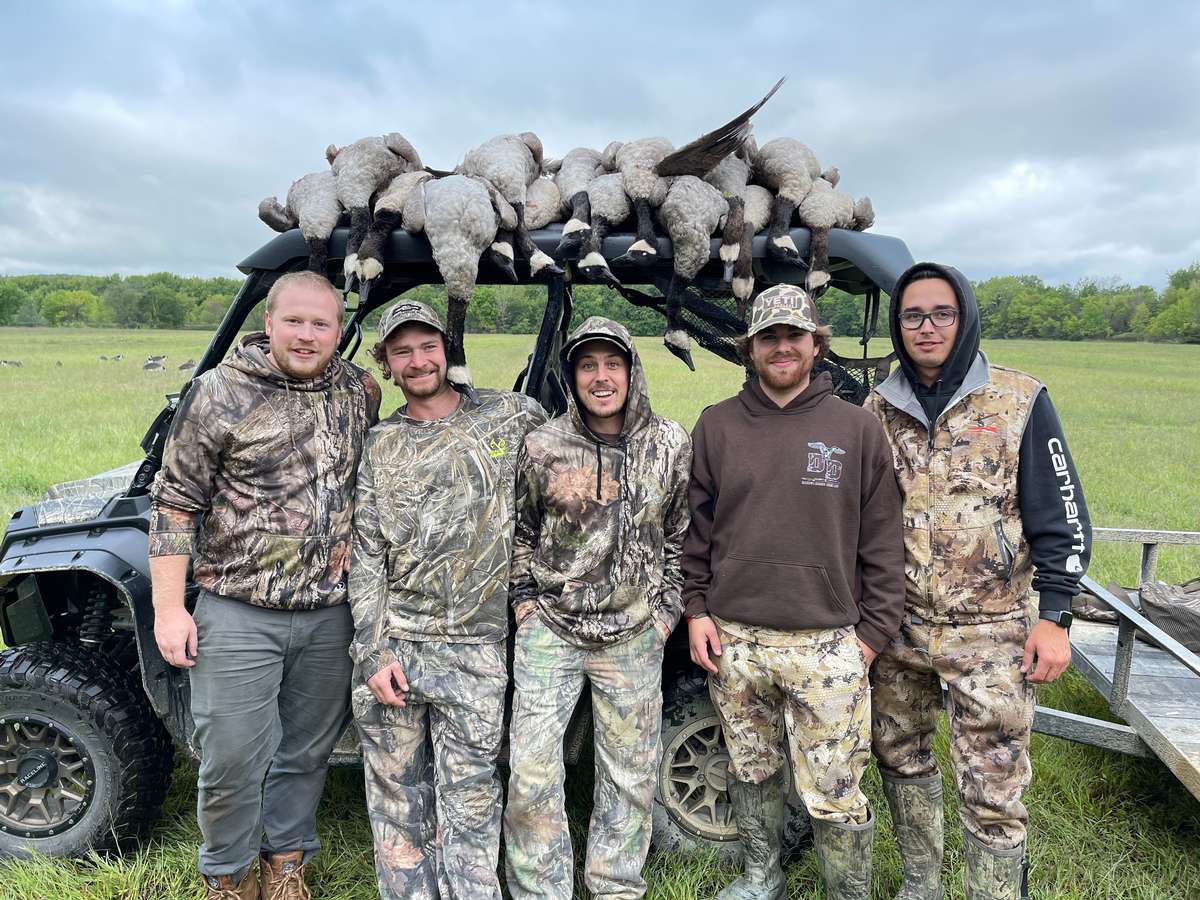 Minnesota Early Season Goose Seasons & Limits
September early season goose hunts start the first weekend in September and run 21 days in MN and 30 days in SD.

Minnesota's early season goose hunting starts in September and daily limits for geese are 5 per hunter.
Premium Hunting Gear Makes All The Difference
Early season goose hunting packages include:
Very comfortable panel blinds with chairs you do not need to bring a chair
Large full body decoy spreads that are all full flocked
Side by side - ATV for transportation
Some of the nation's top (Guides and Callers)
Free bird cleaning/Please just bring (cooler and baggies)
Any-other equipment need in the field is taken care of too
Professional guide with no less than 10 years in the business
100% privately leased hunting grounds/most of my fields I've been hunting for more than 20 years
It's that simple - just bring your gun with plenty of ammo and we will take care of the rest!
We hunt in different areas primarily in Southern Minnesota.
Office Location:
The Goose Guys Waterfowl Hunting LLC
1035 Fox Run Rd Waconia MN 55387
Areas We Hunt
Our early season hunts take place primarily in Southern and South Western Minnesota where there is a strong breeding population of geese.
Areas we hunt include:
Fergus falls, MN Hutchinson, MN Lac Qui Parle, MN Ortinville, MN Marshall, MN Hendricks, MN Western, MN SW, MN Browns Valley, MN