Minnesota Guided Waterfowl Hunting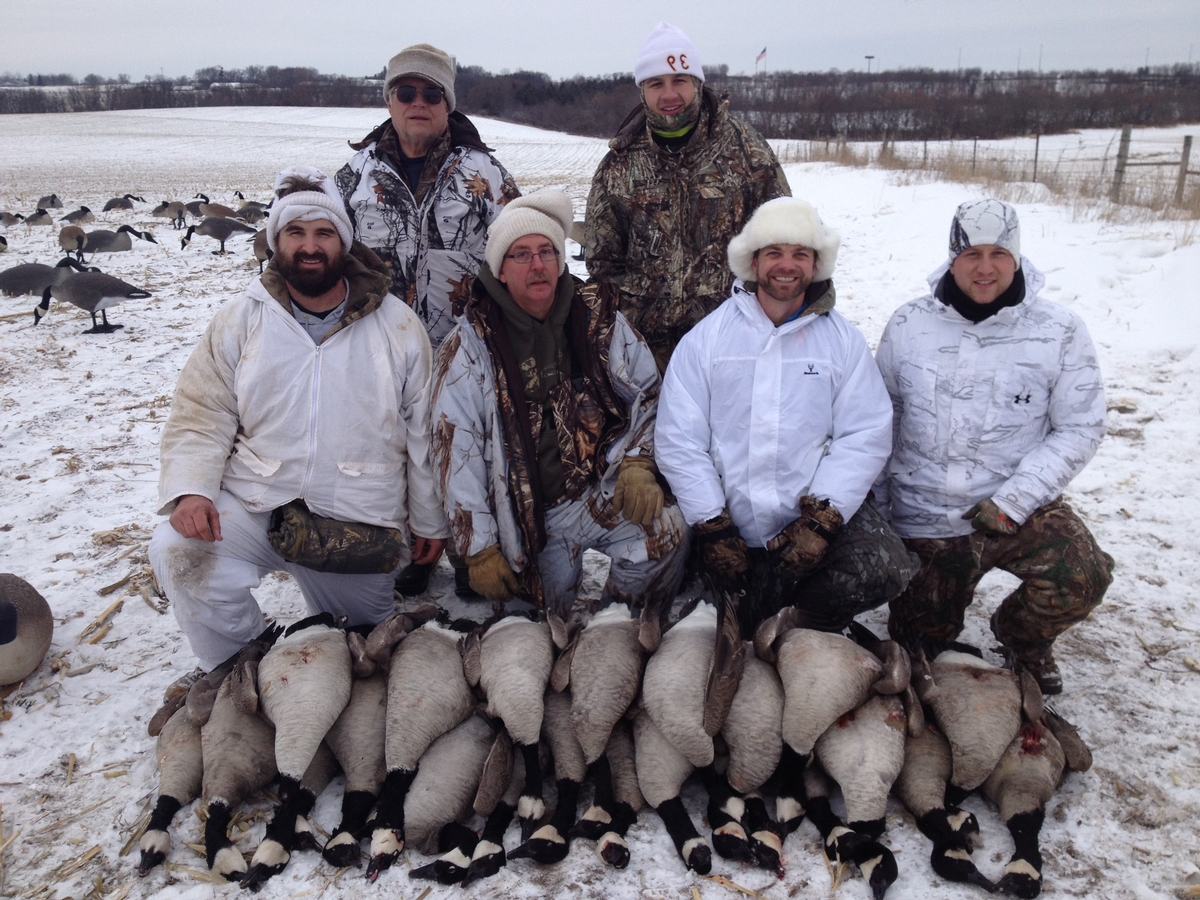 Rochester Guided Goose Hunts
We hunt geese in the Rochester, Minnesota area in November & December. These hunts are conducted from comfortable, heated pit blinds, as the weather is often cold and the waits can be long. That's December goose hunting in Minnesota! Our pits are situated in some of the area's best fields to put you on the birds! A secret to successful goose hunting in this area is to not over hunt the birds on a particular field. We plan out and rotate our goose hunts carefully to place you in a fresh field that the geese have been using. Ultimately increasing your odds for success. These are educated geese that have been hunted hard, and we hunt them as such.
PEAK MIGRATION:
Peak migration in Rochester starts typically mid Nov.-Dec. Rochester is known for world class goose hunting. It's not uncommon to see hundreds of migrators and local jumbos working our privately leased ground.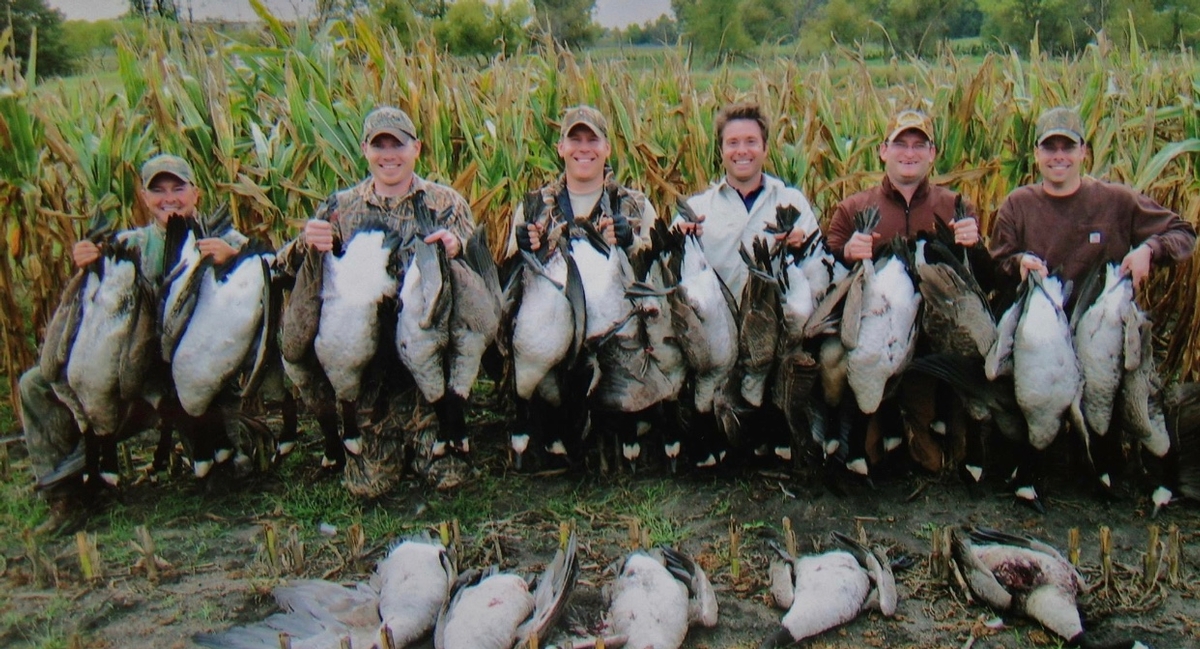 Guided Hunts - Lac Qui Parle
Welcome to western Minnesota's best! The largest concentration of Canada geese gather in big numbers here. The Lac Qui Parle area near Ortonville and Odessa in western Minnesota is a goose hunting paradise. Sprawling with water and grain fields, the region annually hosts unbelievable numbers of Canada geese as they migrate south and stop for a long rest (usually until freeze-up) and stock up on corn and soybeans left over in the grain fields. You need access to those private fields to really get at the geese. Through our longstanding relationships with area landowners (we've been hunting here since the 1990s!), The Goose Guys secure the best fields and put you on the birds.
PEAK MIGRATION LAC QUI PARLE
Peak migration in Lac Qui Parle starts typically mid Nov.-Dec. Lac Qui parle is one of the top goose hunting destination in the US. It's not uncommon to see thousands of migrators and local jumbos working our privately leased ground. Lac Qui Parle holds the largest concentration off both ducks and geese in the state. We offer waterfowlers the most prime late – season duck and goose hunting in Minnesota.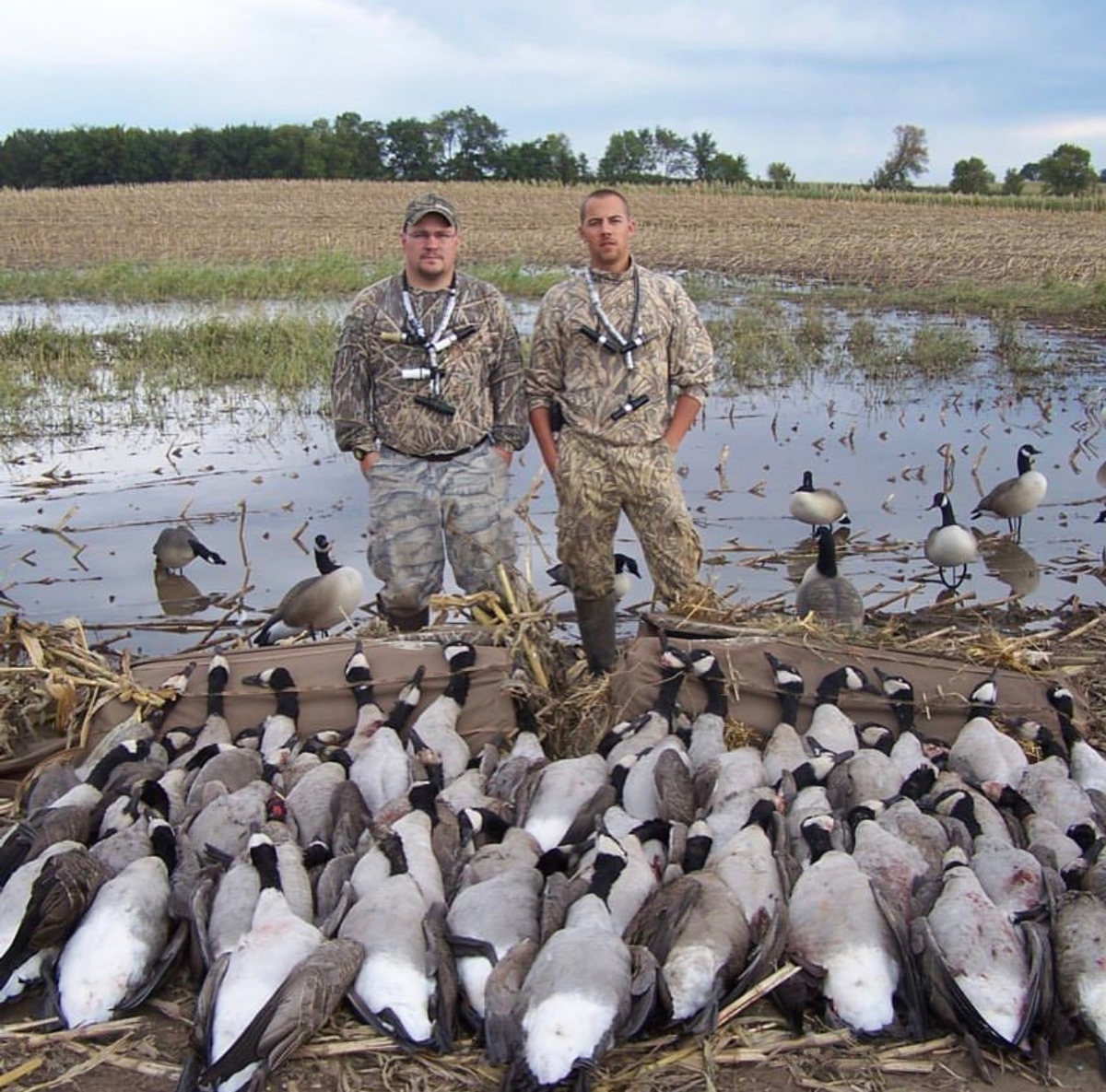 Guided Waterfowl Hunts Hutchinson, MN
The Hutchinson, Minnesota area is full of geese all fall. The challenge is getting on the fields the birds are using. The Goose Guys have thousands of acres of private fields leased in this area – places where the geese are flying and you can hunt with us. Scouting is key, and we drive hundreds of miles to make sure we're on the "X" for you. You can come in for a day hunt (many hunters come out from the Twin Cities and hunt a day or two with us). This is also a great hunt if you're visiting Minnesota and want to travel out from the cities for a fun, productive hunt. We can coordinate your lodging at special rates in town. The birds are here!
Peak Migration in Minnesota
Peak migration in Hutchinson starts typically mid Nov.-Dec. Hutchinson is known for some of the best goose hunting in the state. It's not uncommon to see hundreds of migrators and local jumbos working our privately leased ground. Our early season in Hutchinson is nothing short of EPIC! Hutchinson has one of the largest concentrations of resident Canada geese in the State.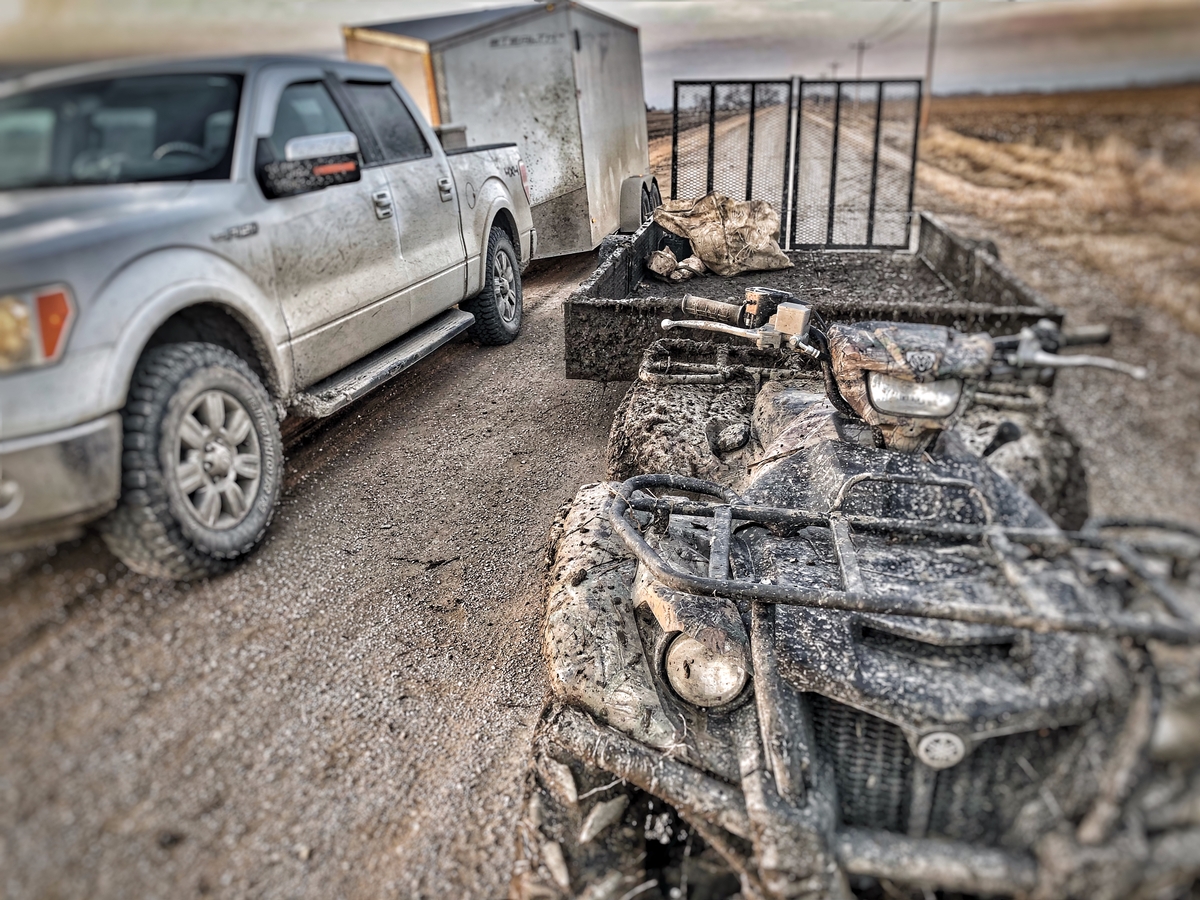 Premium Hunting Gear Make the Difference
All Fall Duck And Goose Hunting Packages Include:
Very comfortable panel blinds with chairs you do not need to bring a chair
Large full body decoy spreads that are all full flocked
side by side - ATV for transportation
Some of the nation's top (Guides and callers)
Free bird cleaning/Please just bring cooler and baggies
Other equipment need in the field is taken care of too
Professional guide with no less than 10 years in the business
Heated pit hunts are available/these hunts typically take place during peak migration periods.
100% privately leased hunting grounds/most of my fields I've been hunting for more than 12 years
Its that simple just bring your gun with plenty of ammo and we will take care of the rest
Canada Goose Hunts
Looking for the best Canada Goose hunting in Minnesota? We offer guided Canadian goose hunts all fall long in Rochester, Lac Qui Parle & Hutchinson, Minnesota. Early season goose hunts start in September and run for 3 weeks. The Canada goose is the most common goose in Minnesota. This is the reason Canadian goose hunting is the fastest growing hunting sport in Minnesota. We would love to have all hunters out to shoot with us. From beginners to experienced hunters, we want to give you the real Minnesota goose hunting experience. We look forward to see you this fall!
How to Purchase a Minnesota Waterfowl Hunting License
Location
We hunt in different areas primarily in Southern Minnesota.
Office Location:
The Goose Guys
1035 Fox Run Rd Waconia MN 55387