Arkansas Fall Waterfowl Hunts - Specklebelly & Snow Geese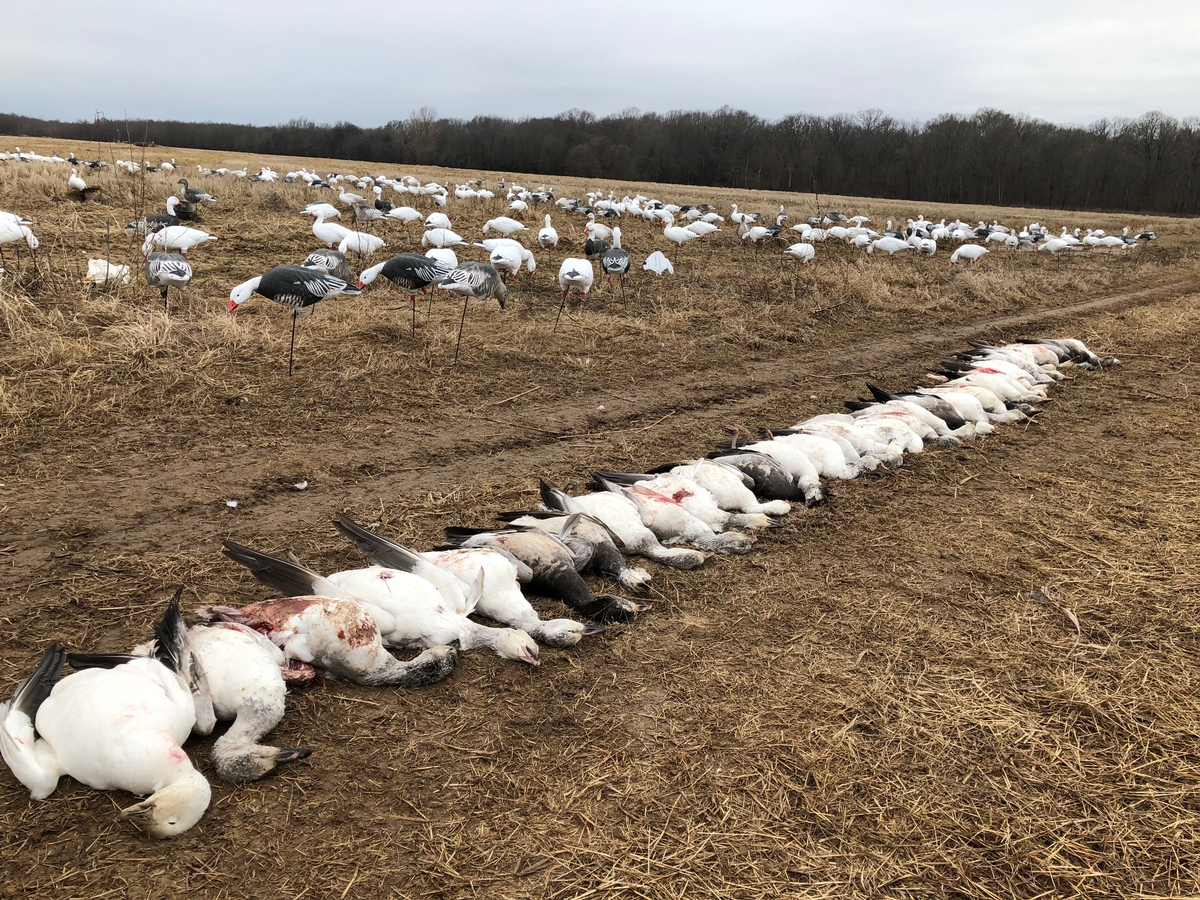 Fall Hunting is Prime Time for Geese in Arkansas
Looking for the adventure of a lifetime?
Arkansas is known for its world famous timber duck hunts but what is less known by many hunters is the quality of Arkansas white-front goose hunts. Not many outfitters target these geese due to the massive duck migration in Arkansas, which allows for little hunting pressure on the geese and some of the best goose hunting in the country.
I'm a straight shooter and Arkansas goose hunting is nothing short of amazing. These specklebelly and snow geese see little pressure and respond well to calls, making goose hunting during the fall in Arkansas is truly epic!
If you're like many of our Clients and simply wanna switch it up for a fall season goose hunt, come to Arkansas this fall to hunt specks and snows - trust me you won't be disappointed!
Arkansas Goose Hunting Seasons
2020 Fall Snow Goose & Specklebelly Hunting Seasons in Arkansas
Oct. 26-30, 2020
Nov. 23-Dec. 6, 2019
Dec. 8, 2019-Jan. 31,
2020 White Front Geese Bag Limit
Daily Possession limit - 3
Possession Limit - 9
Shooting Hours – 30 minutes before sunrise until sunset.
(See Waterfowl Hunting on WMAs section below for shooting times on WMAs.)
201 East Highway 64
McCrory, AR 72101